Family Camp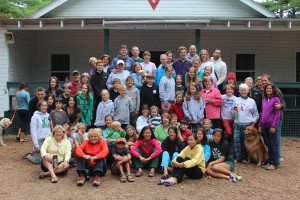 The purpose of Family Camp is to provide an opportunity for family members to participate together in a YMCA Camp environment. This experience strengthens family values through group living and understanding. The program has been designed so you and your family may enjoy the benefits of a camp setting using the family as a focus.
Whether going for the Family Camp week in August or the Family Camp Labor Day Weekend, families love the activities, beauty and carefree atmosphere of Camp Huckins' Family Camp. In fact many return for 5, 10, 15 and 20 years in a row.
For more information call or email us at 603-539-4710 or [email protected].
Returning Families can apply starting February 15th at 8am  Family/Adult Application
New Families can apply starting March 5th at 8am Family/Adult Application
Application Update as of March 5th:
Labor Day Weekend still has a few openings.
Family Camp Week is full with a short waiting list.
2019/2020 Family Camp Information – Watch for new information later in the spring