CCYMCA Programs
Carroll County YMCA Programs
FOR YOUTH DEVELOPMENT,HEALTHY LIVING, AND SOCIAL RESPONSIBILITY
The purpose of this Association is to promote a fellowship of youth, women, men and families for the purpose of improving the Spiritual, Intellectual, Physical and Social Welfare of the Youth of Carroll County  and Vicinity. To meet these goals CCYMCA offers the programs described below.
Area schools enjoy the Camp Huckins Ropes Course as a team building activity. The ropes course is available to schools in the spring and fall. Staff from the CCYMCA assists and volunteers for many area activities, such as soccer coaching at the local school and teaching skiing with the Eastern Slope Ski Club.
In addition to these programs CCYMCA is administering the programs of the North Country YMCA. For  more information on the NCYMCA follow this link North Country Programs.
YMCA Short Sports
This is a fall program on Thursday mornings at the North Conway Community Center. The class runs from 9:30 to 10:30 a.m. for six weeks. The cost per child is $40.00.  The program offers a wide variety of activities for four and five year olds to help develop their motor coordination, balance, hand-eye coordination and socialization skills through use of various equipment. A playgroup atmosphere will be geared towards the child's total development and is designed to provide an enjoyable experience for the child. The program will introduce different sports and the participants will enjoy skills and drills and fun activities having to do with the week's sport.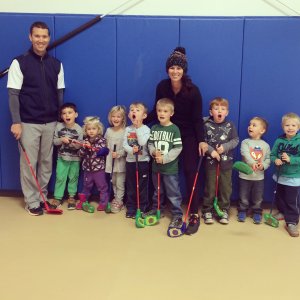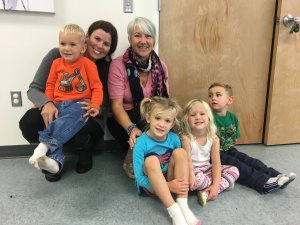 YMCA Squeaky Sneakers
This is a program for children age 18 months and 3 and their parents/caregiver. Each class includes a variety of activities to help develop motor coordination, balance, hand-eye coordination and socialization skills.  10 week sessions are offered in the fall and spring. The winter session in North Conway starts the week of January 8, 2018. Please email [email protected] for more information or to register.  Click here for registration form: 2018 CARROLL COUNTY YMCA REGISTRATION FORM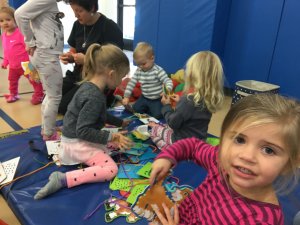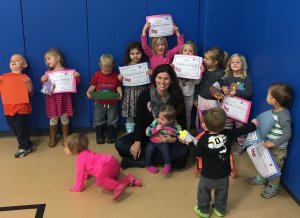 YMCA Squeaky Swimmers
This is a 6 week, learn-to-swim program for children and their parents offered each spring with a focus on safety, practice and play. Children must be 18 months of age to participate.
More information coming soon.
YMCA Archery Program
This 6 week program, for grades 3 through 6 is designed for beginner and intermediate archers. We will teach you all of the basics from picking up the bow to perfecting your shooting right up until you hit your first bulls eye!
YMCA leadership Training Institute
LTI is a weekend event offered each fall to girls going into 10th and 11th grade to develop leadership skills.
YMCA Youth And Government
This program gives an opportunity for students of Kennett High, Kingswood Regional, and Moultonborough Academy  to join over 300 students from across the state to study New Hampshire's government. Participants assume the roles of legislators, senators, judges, lobbyists, etc. This mock legislation takes place over 3 days each spring.  InformationForms: http://www.ymcasofnh.org/index.php?page=youth-government